Satechi has unveiled a 200W gallium nitride charger with six ports to charge a Mac, iPad, and other devices.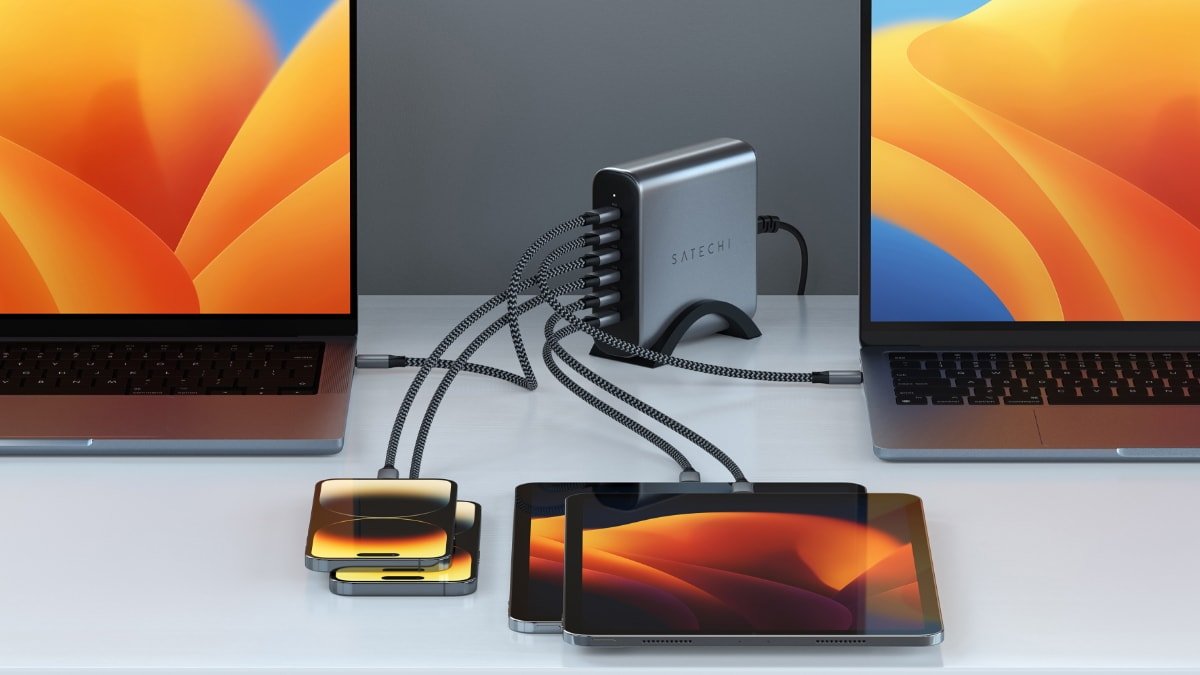 Satechi 200W charger
Announced at CES 2023, the charger has six USB-C PD ports – two USB-C Power Delivery 3.1 and four USB-C Power Delivery 3.0. The next-generation gallium nitride (GaN) technology is roughly three times as efficient as silicon-based chargers.
Read more…Keep Updated with Exclusive Offers & Insider News only on xtouch.ae